This is the 2019-2020 Program of Her Future.
Her Future Mentors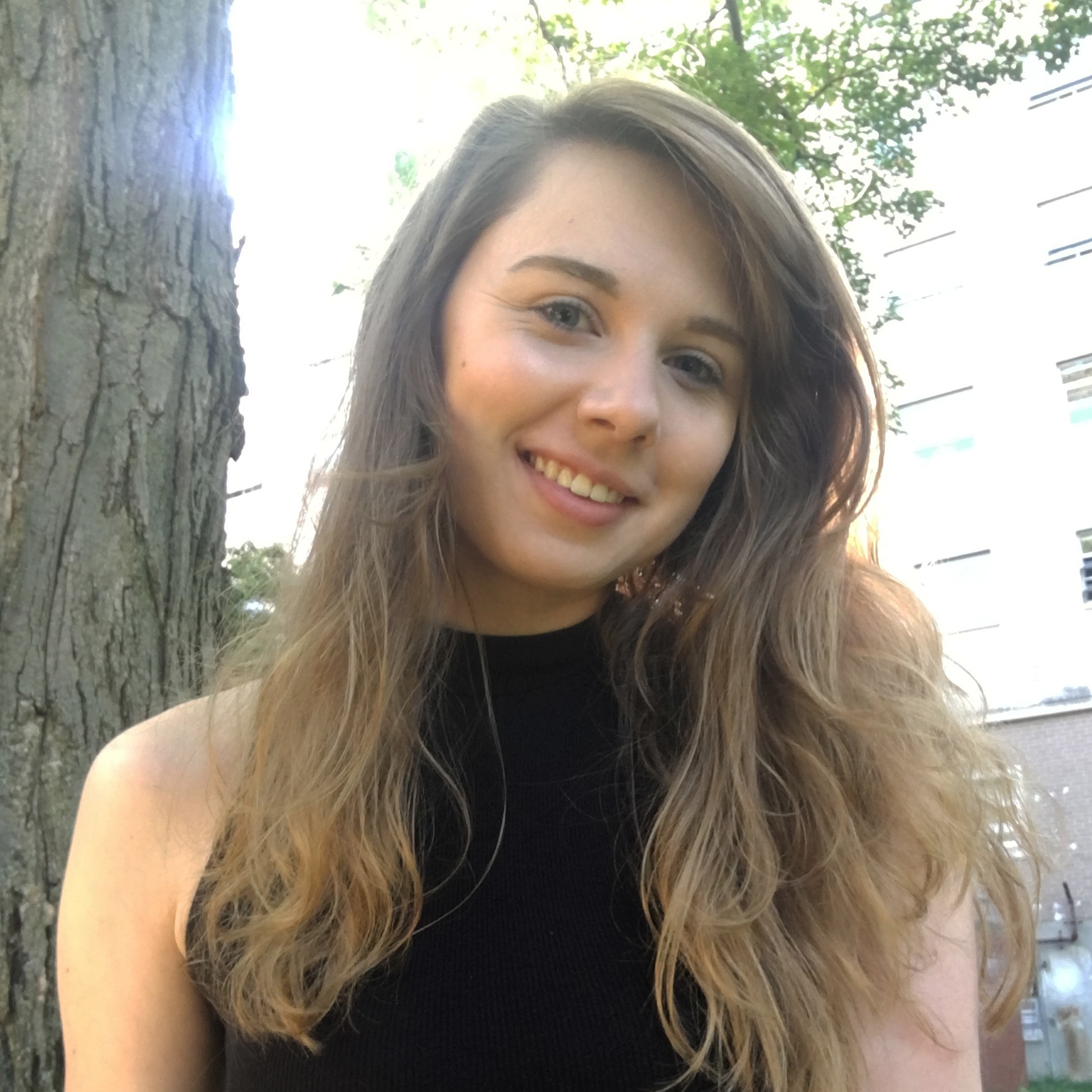 UNIVERSITY OF MASSACHUSETTS LOWELL
2020
GRAPHIC DESIGN
ALECIA'S ADVICE FOR HIGH SCHOOL STUDENTS:

"Take every opportunity to explore as many classes, clubs, part time jobs, volunteer work, and any other experiences that are put in front of you while you are still in high school. Ask people in your life about their jobs. If you have any role models, look into what they do for a living. Asking lots of questions and getting a variety of experience will help you learn more about yourself, and will help you decide on a career/college major."
NEW YORK UNIVERSITY
2021
JOURNALISM, ACTIVISM, AND THE ARTS
CHEYENNE'S ADVICE FOR HIGH SCHOOL STUDENTS:
"You don't have to change who you are to get what you want!"
RUTGERS UNIVERSITY
2020
COMPUTER SCIENCE
DIANA'S ADVICE FOR HIGH SCHOOL STUDENTS:
"Do not be afraid to step out of your comfort zone! College is the time to learn more about yourself and branch out from familiarity. There are so many opportunities for you to try new things, make new friends, and maybe pick up an unexpected major, minor, or hobby."
AMERICAN UNIVERSITY
2019
JOURNALISM AND INTERNATIONAL STUDIES
HALEY'S ADVICE FOR HIGH SCHOOL STUDENTS:
"Remember the person you are right now, and appreciate her for who she is. You will change so much in the next few years, but you shouldn't forget your roots and the dreams you have at this moment."
BOSTON UNIVERSITY
2022
PUBLIS RELATIONS & INTERNATIONAL RELATIONS
NIYA'S ADVICE FOR HIGH SCHOOL STUDENTS:
"Start your college app essays as soon as possible! Preferably before the summer starts. This will save you a lot of time and stress as your final year of high school starts!"
CONNECTICUT COLLEGE
2021
SOCIOLOGY & ECONOMICS
SAMANTHA'S ADVICE FOR HIGH SCHOOL STUDENTS:
"Begin thinking of what you want to pursue as a career or what you want to major in as you are picking a college. It's okay to not have it all planned out (I certainly didn't) but having even a vague idea can go a long way. Turn "undecided" to being a process of actually searching for what you are passionate about. Even jotting down types of assignments you like to do in school and what you like about your extracurriculars. While you do not necessarily need to pick a college based on their major offerings and educational program, knowing what you are leaning toward will be hugely valuable. "
UNIVERSITY OF CALIFORNIA IRVINE
2019
SOCIOLOGY AND EDUCATION SCIENCES
ZULAKHA'S ADVICE FOR HIGH SCHOOL STUDENTS:
"Remember that everything regarding college admissions happens for a reason, you will end up at the school and program that is right for you! You may not understand it at the moment, but it will piece together and be a place of growth and opportunity for you."
EMERSON COLLEGE
2020
WRITING AND PUBLISHING ON INEQUALITY
AVA'S ADVICE FOR HIGH SCHOOL STUDENTS:

"Get professionally involved in your interests early: either, you'll find out you hate the subject-as-a-career and wont waste time and money in school on it; or you'll find you love it and start getting experience within it."
UNIVERSITY OF SOUTH CAROLINA
2020
PUBLIC HEALTH, ADVERTISING/PUBLIC RELATIONS
CLAIRE'S ADVICE FOR HIGH SCHOOL STUDENTS:
"Be yourself and be kind."
ASHOKA UNIVERSITY
2021
POLITICAL SCIENCE, INTERNATIONAL RELATIONS
GAYATRI'S ADVICE FOR HIGH SCHOOL STUDENTS:
"Everyone is scared and doubting themselves and you're not alone. Recognise your strengths and love yourself. Do whatever it is you choose to do with passion."
UNIVERSITY OF CALIFORNIA IRVINE
2022
BUSINESS ADMINISTRATION
ISABELLA'S ADVICE FOR HIGH SCHOOL STUDENTS:
"It's okay to not have everything figured out yet! Everyone is growing and learning at different paces, and even if we are all growing and learning together, comparing your growth to someone else does nothing to help either of you. Also, remember to be kind to yourself."
UNIVERSITY OF PENNSYLVANIA
2021
CHEMICAL AND BIOMOLECULAR ENGINEERING
REETI'S ADVICE FOR HIGH SCHOOL STUDENTS:
"I know this is easier said than done, but try not to stress too much over your college applications! Enjoy this time and have fun with your friends, because that's what you will treasure in the future. Trust me, it will all work out!"
MACMURRAY COLLEGE
2022
PHILOSOPHY, POLITICAL SCIENCE, ECONOMICS
ZANAYA'S ADVICE FOR HIGH SCHOOL STUDENTS:
"Take everything you do seriously! I was always set on the idea of being a pre-medicine major before and after I graduated high school. It's now my Sophomore year and I'm majoring in Philosophy, Political Science, and Economics with a triple minor in Biology, Psychology, and Business. I blew off majority of my AP exams because I thought they weren't going to pertain to my major, but now I'm really wishing I took my exams a little more serious."
Her Future Ambassadors
COMING SOON